Holiday Gift Ideas for Her: Under $50!
04:13
We're approximately 20 days to Christmas and you may be in the midst of shopping for Christmas gifts or have already done so. But hey, for the rest of you that are short on gift inspiration this year, here are some ideas! Whether it's for the girlfriend, sister or mom, there's something for everyone.
For Her: Makeup Gift Sets
My favourite kind of gifts for all sorts of occasions! Just pop by a Sephora store, check out the gift set section and choose a gift most suitable for the girlfriend in mind. Perfume, skincare, makeup, nail polishes and lipsticks in 10 different shades. They have got all of them covered in just that 10-metre square space. If you're a dude, and going to be embarrassed if you walk around Sephora alone, you can always shop online from the comfort of your own home! Some sites that you can find some of these sets are:
Luxola.com
,
Beautybay.com
and
Feelunique.com
Here are some of my favourite gift sets!
Stila Putting On The Glitz 8 Piece Lip Glaze Gift Set ($42.80)
I'm not so much of a lipgloss fan, but 8 shades for just $42?! Yes, get it for that lipgloss loving friend. Alternatively, take them apart and they make good stocking fillers!
Urban Decay Naked2 Basics Palette ($45)
Packed with 6 full-sized matte neutral shades, this is great for all skin tones.
OPI Nordic Collection Mini Set ($20)
I'm a huge fan of nail polishes but I hate buying full-sized bottles because I will never finish using it and they are such a waste so OPI mini sets are so value for money because the bottles come in tiny 3.75ml sizes that I can easily use more than 3 times (the most I have ever repainted a colour for). Besides, I get to try so many more colours!
Crabtree & Evelyn Fruits & Botanicals Hand Therapy Trio - Christmas Edition ($25)
What's better than having soft, smooth hands? Nice-smelling ones, that is! Love that Crabtree & Evelyn's scents are not over-powering and just the slight whiff of fruity/ floral goodnees whenever you wave your hands.
DRGL Share the Glow ($48)
Who says no to a DRGL skincare set? Not me!
Yves Rocher Flowerparty Coffret Set ($28)
Fragrance is a tricky one! Unless you really know what the other party like (musky? fruity? floral?), I'd avoid this one. And if you end up with the wrong type, don't worry, at least the packaging looks good!
Unisex gifts: for everyone!
Good idea for Secret Santa if you got someone that you barely know...
1872 Clipper Tea A Season of Magic Collection Set of 3 ($38)
Tea is so underrated. More people should start drinking tea.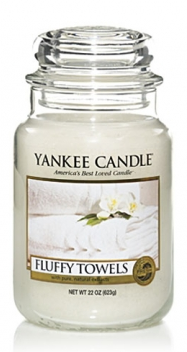 Yankee Candle Large Jar ($30.90)
Up to 150 hours of fresh fluffy towels scent!!! Yankee Candles have a whole range of Christmas candles that is so apt for this season but I just wanted everyone to know my favourite scent from Yankee. And i'm sure everyone has that candle-loving friend. Perfect gift.
Guys are really difficult to shop for and almost impossible to get a decent gift under $50. From what I know, they love their gadgets, quirky stuff and uhm.. Legos and dinosaurs?!
(HAHAHA okay no, i'm just describing Andrew here)
Here's a (very short and bad) list of stuff you may like to consider:
- Latest video game (because I have never met a (straight) guy who is not into games)
- Shirts
- Watch
- Fragrance
- Hair stuff (if guys care about their appearance, it's the hair. always the hair)
I hope this list is helpful for you and if you have any gift ideas for men, yes I think I need some help.